Electric mobility: How to produce sustainable battery materials
Mobility & Transportation
23.11.2022
Did you know that a "magic" black powder engineered by renewable energy plays a key role in the electrification of mobility by safely increasing range and reducing charging time for your electric vehicle (EV)?
Electrification of mobility and transportation is one of the great shifts and megatrend that will play a key role to get on track with global CO₂ emission reduction targets and contribute to the goal's agreed upon in the Paris agreement.
As a result of the global lock down following the COVID-19 crises, road transportation in certain regions decreased by 75% in 2020. Transportation is nonetheless still responsible for 24% of direct CO₂ emissions from fuel combustions, and road vehicles like cars, trucks, buses and two- and three wheelers account for nearly three quarters of transport CO₂ emissions.
Policy makers are rapidly pushing the auto market towards lower emissions and countries are announcing plans to phase out sales of internal combustion engines, while better battery technology for electric vehicles enables the shift.
Accelerating demand
As the leading, early adopter in EV ownership in the world, more than half of Norway's new car sales in 2020 were EV's. We see similar developments accelerating in other countries around the world, and by 2040 more than half of all passenger vehicles sold globally will be electric.
This global megatrend creates a substantial demand for batteries and battery materials. No one can predict the exact outlook, but the most thorough studies consistently discuss that demand will be ten times today's level by 2030.
---
Did you know that a rechargeable lithium-ion battery used in EVs consists of four main components: a cathode, an anode, an electrolyte and a separator? Graphite is the most used anode material today, but also silicon shows great potential.
---
Chris York, strategic advisor at Vianode, established by Elkem as a new company for battery materials, has worked with the automotive industry from a material provider perspective and followed the development for over 25 years.
"The marketplace conservatively expects a demand growth of batteries from 90 GWh to 900 or 1.000 GWh over the next ten years just in Europe and North America and we expect the same development for battery materials. For Elkem, as a material solution provider, this shift in paradigm represents a huge growth opportunity", York says.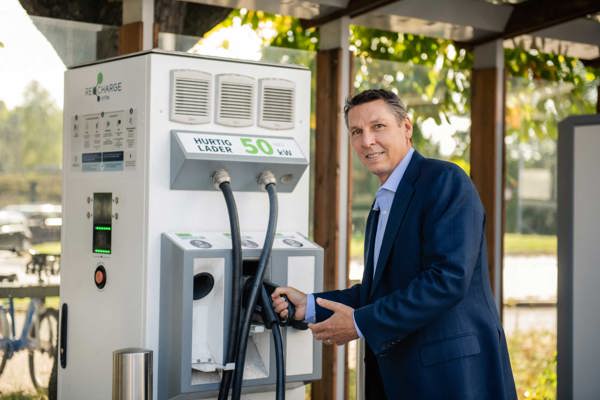 1.000 GWh is the equivalent to approximately 20 to 30 production battery cell production sites of the size of Tesla Gigafactory 1 – a plant with around 7.000 employees and space requirements similar to more than 1.600 soccer pitches.
Industrial scale material production
To facilitate this new and rapidly growing industry, there will be a significant need for new supply chains to handle large scale deliveries of battery materials.
"This is where Vianode's plans for large-scale industrial production of synthetic graphite comes into play", York says.
---
Did you know that graphite as an anode material typically make up 10 to 15 percent of the weight of a lithium-ion battery? In a medium-sized to large EV, the graphite can thus amount to more than 100 kg in a single car.
---
Graphite, copper, lithium, cobalt, manganese, nickel and aluminium are the most important materials in lithium-ion batteries today and will remain key materials over the coming years.
For more information about the battery composition, please have a look at this video, of Vianode's Gunstein Skomedal.
Vianode is currently preparing large-scale industrial production of synthetic graphite at Herøya Industrial site in Norway. In addition, Elkem has supplied advanced silicone solutions for battery packs, protection of electronics and cables for several years.
"The advanced materials needed for large-scale energy storage in electric vehicles exist, but not yet in sufficient volumes to enable a global conversion from cars with an internal combustion engine to electric vehicles. Today's battery materials are produced with high energy intensity typically from a high carbon footprint, as a majority of both battery and battery materials production takes place in Asia with coal-based power supply", York says.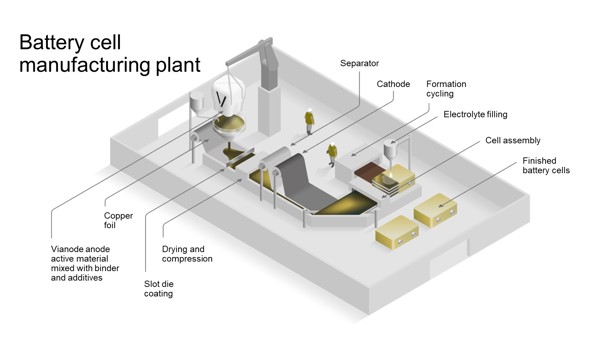 Quantum leap in emission reduction
Vianode intends to reduce emissions by more than 90 percent compared to conventional production, thanks to specialised and proprietary production processes and know-how, and ample access to clean renewable energy from hydro power.
Vianode's advanced battery materials will not only contribute to our customers' success, but will also play a significant role when it comes to realising the electrification of society – making environmentally friendly, energy storage solutions usable for end-users in practice.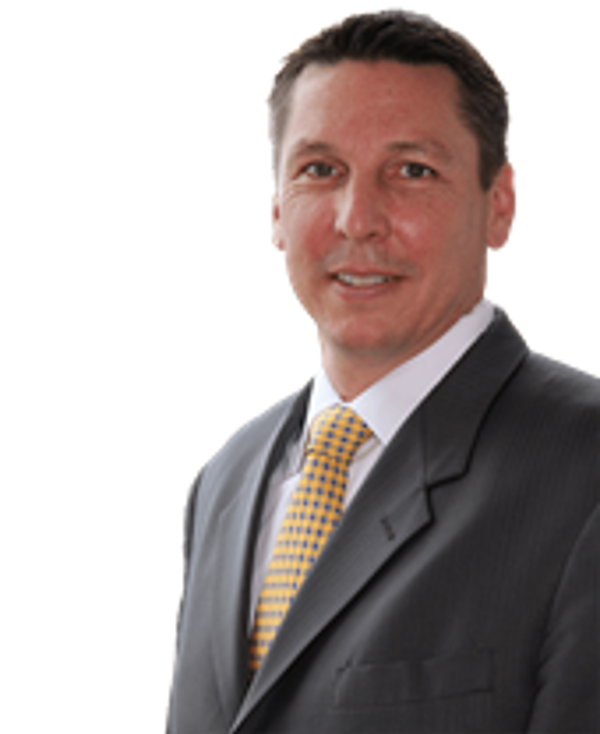 "Our perception is that a lot of people want to change to electric from fossil-fueled cars, but in reality, and if we are taking a global approach, EVs and their value chains are still not compatible with the needs of the world population in terms of range, speed of charge, longevity and infrastructure. And this is a big deal. This is where synthetic graphite and silicon-graphite composites are important, as these materials are safe and can help enable increased range, faster charging and longer driving life of EVs", York says.
R&D as a priority
Ida Christensen, research engineer with Vianode in Kristiansand, Norway, is a part of Vinaode's specialised team working to ensure that we are always at the forefront of the battery development. She joined Vianode after finishing a master's degree in nanotechnology.
"As a researcher and development engineer, I am working on verifying the graphite to be used by customers. This is done by testing the material in small coin cells, by laying the black graphite mass on copper foil and stacking in layers, before everything is assembled in cells. The coin cells are small batteries typically found in watches. This is in principle, to put it very simple, the same production methodology for most EV batteries", Christensen says.
Christensen describes a varied workday, with advanced materials in an industry in rapid development.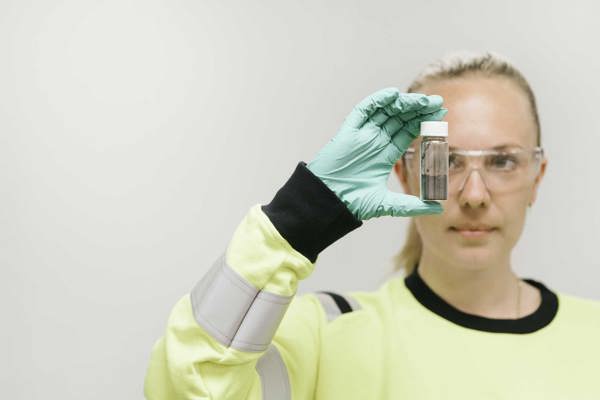 "Demand for battery materials will increase substantially and it's fun to be a part of this adventure when Vinaode has such clear ambitions to actively take a role in this industry. We plan to open the full-scale facility at Herøya Industrial Park already in 2023. This is obviously getting busy and we have a lot of work to do", Christensen says.