Working together to develop a silicone drinking device
Many people, including the elderly, people with disabilities, people who have
had strokes or who have cognitive problems, have trouble drinking from classical glasses and cups, without being helped by others. The problem, referred to as "Chin Down or Chin Tuck maneuver" imperils people's health because it can cause dehydration and other nutritive deficiencies. A German startup, IUVAS, decided to design a solution, which they call 'sippa', using a special silicone membrane as the base.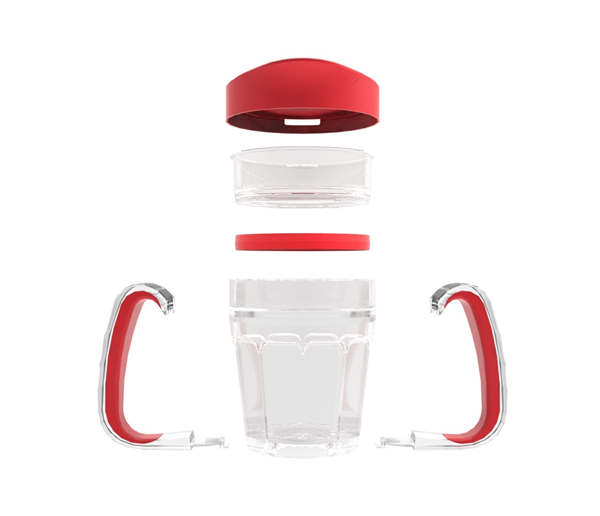 After the young engineers completed the original design for sippa, in terms of ergonomics and safety, they reached out to a specialist manufacturer to make a pre-industrial version of the goblet. The main requirement was to find the right membrane for the reusable drinking device that would satisfy all requirements: medical-grade material that would meet all food safety requirements, a robust and flexible device that would work without risk to the user and a potentially economical solution to allow sippa to be distributed widely to users, either at home or in hospitals and care facilities. IUVAS also needed a way to fund this next stage of development so they could launch large-scale industrial production.
The manufacturer contacted Elkem Silicones to test several silicones for the membrane. The specifications included its inertness and safety for food consumption, and physical features such as extreme flexibility, resistance to elongation and water pressure and light weight, so that people with diminished strength could easily handle the drinking vessel. Also, they wanted a material that was aesthetically pleasing and would look like any other drinking vessel and not a medical aid. Elkem technicians proposed a Silbione™ Liquid Silicone Rubber formulation that meets the highest quality standards and is backed by biocompatibility studies according to ISO 10993.
After numerous tests, this Silbione™ LSR has proven to be efficient and reliable for the sippa solution and IUVAS has launched a crowdfunding initiative to move on to the next stage and manufacture the product.
We are proud, at Elkem Silicones, to have contributed to this great project that could potentially make daily life easier and healthier for thousands of people around the world.