From an icy land to Iceland
After some experience working with automation at Carbon Global, I continued my second trainee rotation at Elkem Thamshavn, where I spent 10 months working closely with maintenance and getting local life experience in the small town. As of now, I just moved to Reykjavik to start my last trainee rotation at Elkem Iceland. I am excited to spend 6 months here learning and working with post-production process in this ferrosilicon plant.
As described in my last trainee blog, my main takeaways from the first trainee rotation was cross-cultural collaboration experience and agile mindset through different automation projects across 5 Carbon plants. As I finally got my projects on track and started to feel productive, my trainee stay at Carbon Global was timed out. Thanks to my mentor and colleagues, I left with delicious cake, good stories and best wishes, together with precious work experience I gained along the journey. It was not easy to say goodbye, but having the courage to start all over again was also an important lesson.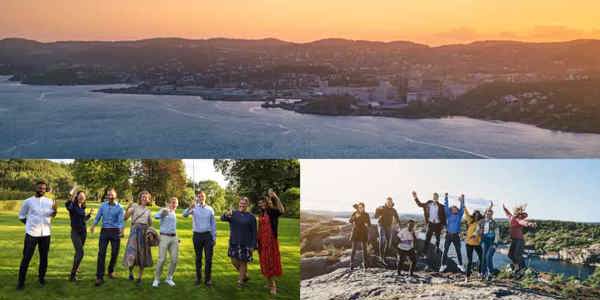 Figure 1. Elkem Fiskå in sunset and trainee gathering in Kristiansand
For my second trainee rotation at Elkem Thamshavn, I got the chance to try completely different tasks in a completely different environment. Instead of sitting in the office all day and having Teams meetings with people all around the world, I got the experience of joining the daily morning meetings in the mechanic workshop, working on night shifts during the overhaul, getting my hands dirty around the furnaces and picking up local dialects from person to person. During my stay in the Technical Department, my main task was to improve the current maintenance routines in all mechanic areas and introduce them in the newly implemented maintenance system. To do so, I went through all types of maintenance tasks with the responsible mechanics in each area, and my understanding in maintenance has expanded vastly in this process. I finally got the chance to extend my skillsets from theoretical knowledge to real industrial practice like weekly pump inspections, monthly transport belt lubrication, quarterly emergency valve testing and yearly crane audits.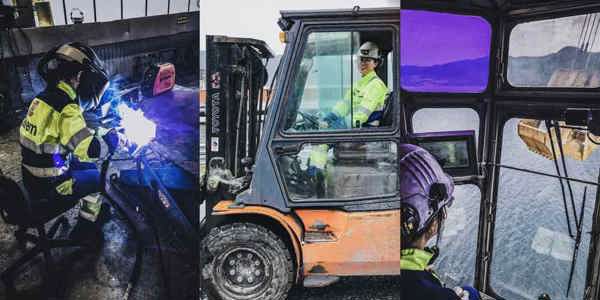 Figure 2. Practical training at Elkem Thamshavn
During my 10-month stay at Thamshavn, I lived locally in Orkanger – a small town in Trøndelag with a little over 8000 inhabitants. This has been a unique experience for a person like me who comes from a city with 6 million inhabitants – 750 times larger than Orkanger! It was quite interesting to know that my colleagues can also be my neighbors and there are fathers and sons working together in the plant for years. I also got to take some small trips and capture different seasons in the area through my camera lens.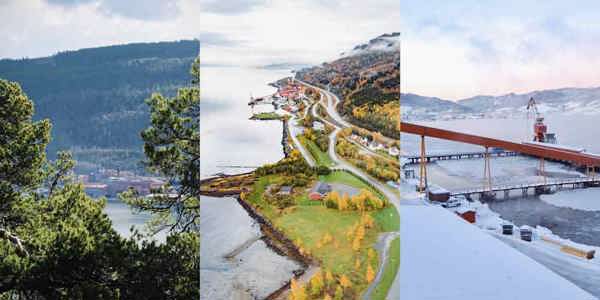 Figure 3. Elkem Thamshavn in different seasons
Sitting in a cozy bookstore café in the downtown of Reykjavik, I am reaching the end of this trainee blog. I am so grateful of what I have been given by the trainee experience so far, and I look very much forward to what will happen in the future. Once again I am ready to continue my trainee adventure, and I wish one day I will be able to share the memories from Iceland with you.