Summer time in Sørlandet
Time flies and my second placement as an Elkem trainee is already finished. In April, after 8 months spent in Saint-Fons plant, I packed my luggage and moved to Kristiansand in Elkem Technology for an exciting new experience.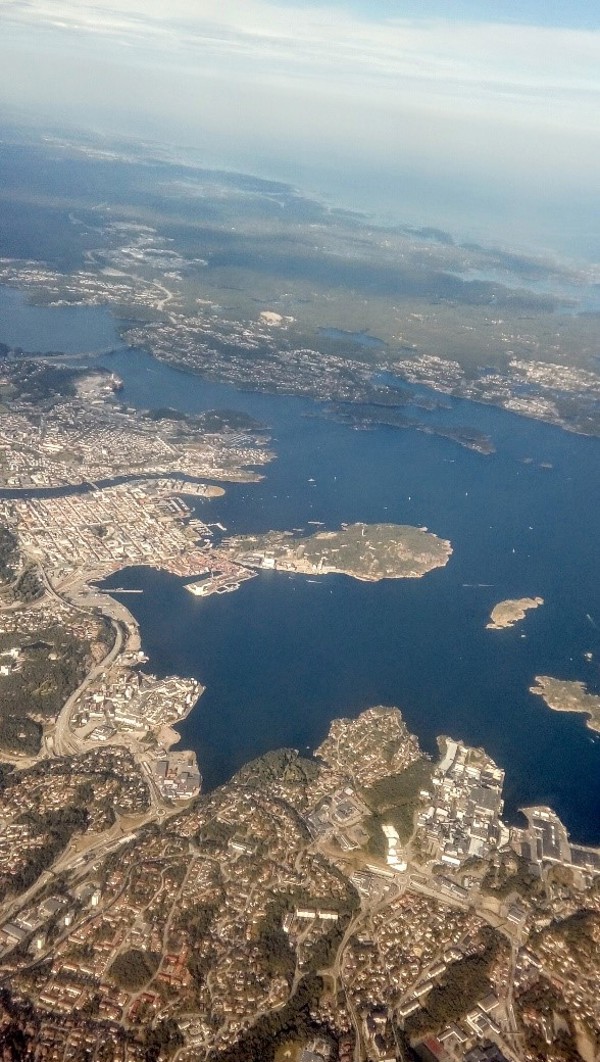 Picture: Kristiansand and Elkem Fiskaa
For a French coming from the big city of Lyon and settling in Norway in Vågsbygd next to the plant, the gap is quite important and the first thought that came to my mind was: it is so quiet and peaceful here! I really enjoyed the nice sea view from the house and the south coast of Norway. I did not expect to have a so nice weather with temperatures reaching 30 degrees Celsius in June! I took this great opportunity to discover the country. I spent some week-ends to visit the beautiful Sørlandet: Lindesnes fyr, Mandal, Søgne, Lillesand, Grimstad, Arendal…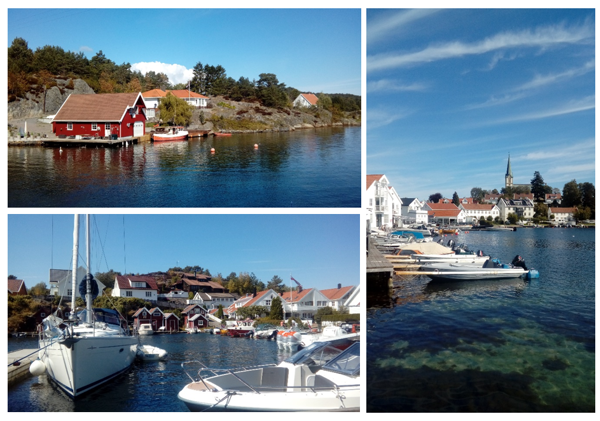 Picture: Beautiful summer in Sørlandet
I also went to Stavanger to visit the city, explore the Lysefjord and of course hike the very touristic Preikestolen! In July, I had the pleasure to spend one week vacation in the fjords region, where I could visit the nice and lively city of Bergen, discover the typical landscapes of the Sognefjord, and make some hiking trips above the fjords and in Finse around the Hardangerjøkulen.
The daily life in Kristiansand was very pleasant, between swimming in the lakes or in the sea (when warm enough) and different other activities like kayaking for my first time! After work I sometimes used my time to take Norwegian courses; I find it interesting to learn local language, even though it was difficult to use it in everyday life, regarding all dialects you can find in Norway. I would also very much advise to any foreigners to participate in the celebrations for the national day on the 17th of May! And last (but not least), the gastronomy! This was another change from France to Norway: I enjoyed the famous salmon from the fish market and some other "basics" for Norwegian people but completely new for me like "kaviar" or "makrell i tomat". Regarding cheese, I must admit that I am still trying to appreciate the "brunost", and to be honest, I missed the French cheese.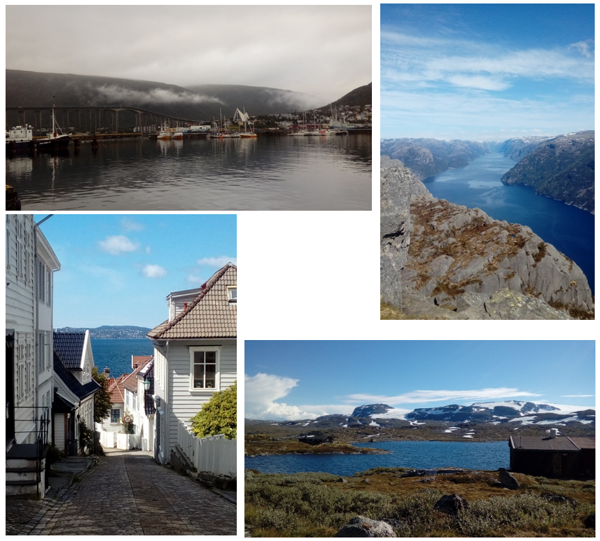 Picture: Tromsø, Lysefjord, Bergen and Finse
Concerning my work, I joined a team in Elkem Technology working for technical safety. Elkem's work is based on a zero-harm philosophy and different means and prevention actions are in place. My task was to help making an e-learning course called "Introduction to technical safety". It is a part of the competence development program within Technical Safety in Elkem. This course covers many areas present in Elkem's facilities like electrical safety, machine safety, fire safety, gas and dust explosion safety… It was very interesting to have a vision of safety at a corporate level, and I have learned new knowledges in some areas that were quite new for me as machine safety. In other areas that are more present in the silicones division, like chemical and process safety, I was able to provide insights to the course. After spending 6 months working on this project, I can say that it will be useful in my working life in the industry, as we have to thing SAFETY every day.
Being an Elkem trainee is also having the opportunity to develop ourselves by different training sessions, plant visits… In August during our onboarding program in Bodø, we went to Salten to visit the plant. And in November I had the opportunity to learn more about Elkem Business System through the EBS University.

After this experience I came back to France and to the silicones division and I am now situated in a new work environment at Roussillon plant where I began to work on a new challenging project. I would like to thank the nice colleagues I met in Kristiansand who made my second placement there even better!