Digitalization, home office and the future!
My trainee period is coming to an end, and I only have a few working days left before I change position. My work tasks have had great variation, where some of them have included brand new technology and other have been focused on using the remaining lifetime of equipment that are twice my age. Both the people that I have met, and my work tasks have given me much experience and joy.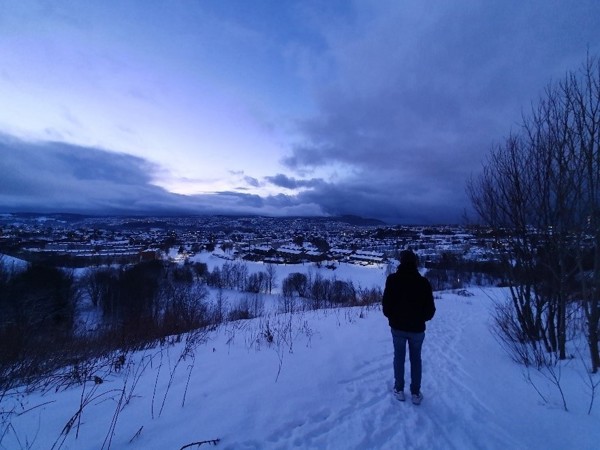 Picture 1: One a walk in the neighborhood to get to know Trondheim.
I left Salten before Christmas, after calling it my home for eight months. At Elkem Salten I got to work with many different things and learn new skills. During my stay I worked on the SEAS (Salten Energigjenvinning AS) project to prepare the technical department at Elkem Salten to maintain the energy recovery plant. The energy recovery plant is a joint venture between Elkem and Kvitebjørn Energi and aims to produce 270 GWh of electricity each year from the heat in the off gas from Elkems silicon furnaces. This equals the electricity usage of about 15 000 homes, and 28% of the total energy consumption of the furnaces at Elkem Salten.
Video: A day in a life of a Technical Trainee
I shared an office with my mentor and worked close with the other employees at the technical department. I always had knowledgeable and helpful people to discuss with when a challenge seamed unmanageable. And we often laughed and joked during coffee breaks. In addition to working towards SEAS I worked with digitalization and improvement work. One of my tasks was a possibility study for making a process step autonomous, and it was interesting to learn more about the possibilities and challenges of autonomous solutions.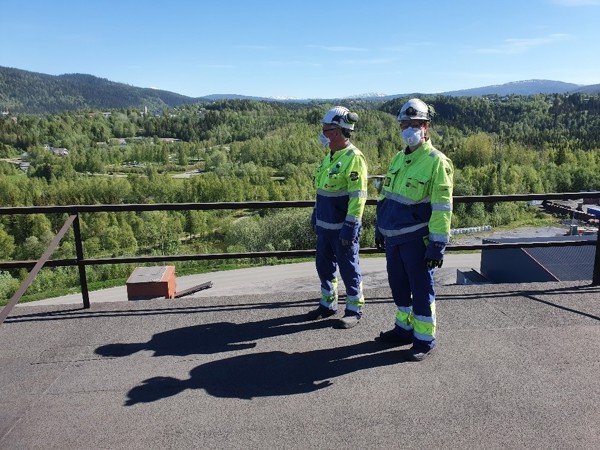 Picture 2: On a working trip to Elkem Rana where I taught them a new software and they gave me a tour of the plant.
In my current trainee period I'm located in Trondheim and I work for the Elkem Silicon Product division. It's a little strange to not be a part of daily production and maintenance work anymore. And I truly believe that I solve my tasks now in a better way because of my experience being at two different plant for 16 months in total. Even if I'm not a part of daily operations anymore I talk to people at the plants every day to help, support and facilitate them in their improvement work. I talk to our software developers and consultants to improve our digital tools and ensure that we use them in an efficient way.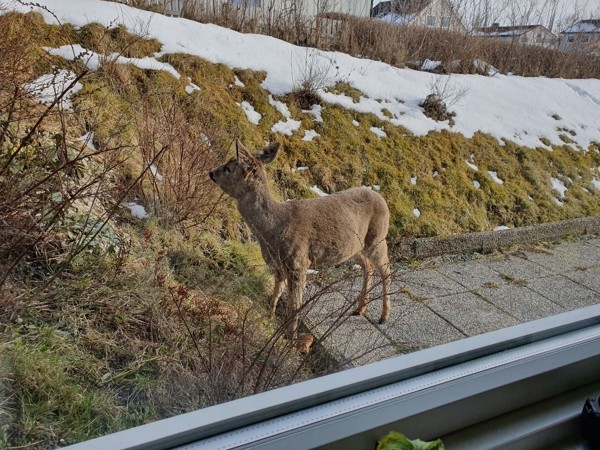 Picture 3: A sweet «colleague» that sometimes visit my home office at quiet days.
I have spent most of this period at my home office. This has given me a lot of flexibility, and if I have a stable internet connection I'm able to work from everywhere. So, although I live far away from my family, I have been able to visit them and work some days from different parts of Norway.
Since we are two trainees currently living in Trondheim we have spent a lot of time together. We have gone hiking or walking in the streets many days each week, and we have spent many evenings playing boardgames and talking about work and what we are going to do next. We have also figured out that being two trainees in the same city, both working on digitalization and with almost the same name (Mia and Mina) can cause some misunderstandings. And I have been in a meeting where my heart almost stopped when someone said "Mina has looked into that and will advise us on what to do". Luckily it was only a mix-up of the names, and no one expected me to have good advice on the topic that I had never heard about before!
Although my trainee period is soon to be completed, this time it don't mean that I will have a complete change of my work tasks and close colleagues since I have signed a contract with the ESP division and I'm going to continue with most of the work I have been doing the last couple of months. It feels great to know that I will continue working with people and tasks that challenge me and make we feel like a valuable contributor to the company!