Digitalisation, IR cameras and scenic hikes
About a year ago I started as a trainee in Elkem. During my first year I have learned a lot about the silicon production process, particularly with a focus on digitalisation. I have also had the opportunity to travel and see the production up close at different plants. It has been an interesting journey so far and I am looking forward for new challenges to come.
In my first rotation I worked with digitalisation in the former Foundry division (before the two divisions Foundry and Silicon Materials merged into Silicon Products). One of my tasks was to create an overview in Power BI of the main production KPIs from multiple plants. As my background is in nanotechnology, the ferrosilicon production process was completely new to me and I really enjoyed learning the process flow and seeing the differences from plant to plant. Even though I was sitting in an office in Trondheim I collaborated with colleagues from all around the world. During my stay in Trondheim I visited Elkem Bremanger, Elkem Bjølvefossen and Elkem Iceland.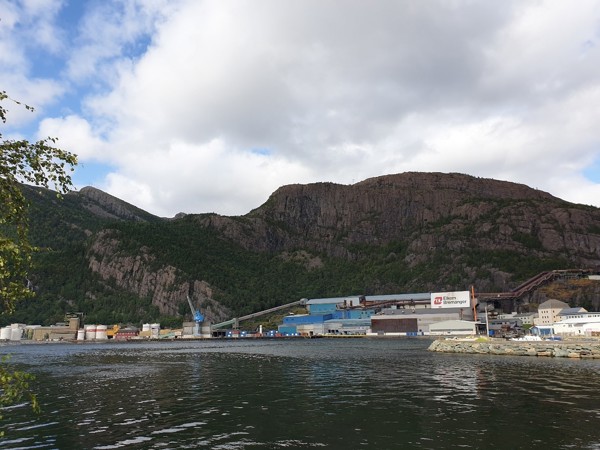 Visiting Elkem Bremanger in the autumn 2019.
After working mostly with reporting and data from an overview perspective, I moved closer to the production to Elkem Rana for my second trainee period. At Elkem Rana I have been involved in projects like improving the yield of post tap hole processes and using IR cameras to monitor process steps. Life at a plant is very different than life at the office, and it has given me the opportunity to experience the daily life of production.
In addition to other projects, I have also continued working with digitalisation. When I moved to Elkem Rana I got to observe how the production data is registered and I have worked on how we can improve data quality. The next step is to use the data we have available to get information which can help us make better decisions. For this, Power BI is a useful tool in setting up automatic reporting and dashboards to get a visualised presentation of the data.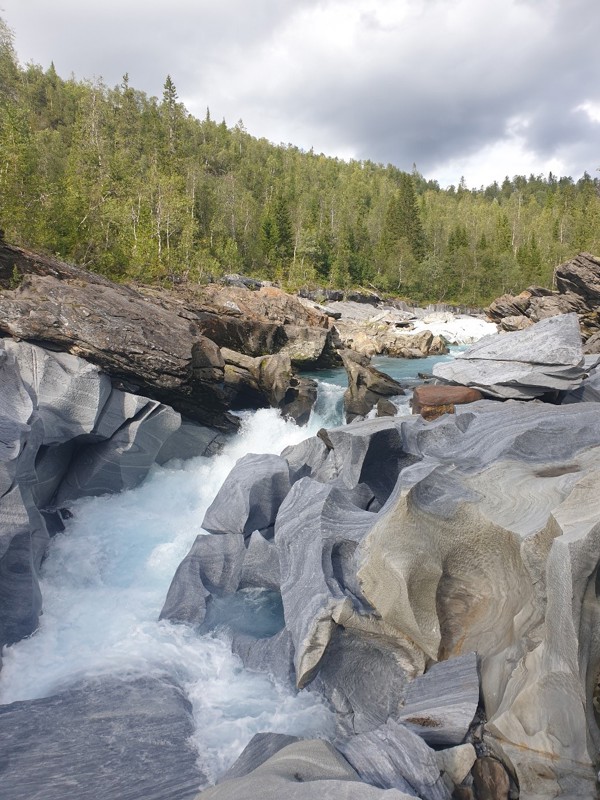 Hiking trip to the Castle of Marble (Marmorslottet) in the outskirts of Mo i Rana.
Besides work, my main activities in Mo i Rana are running and hiking. The city is surrounded by beautiful mountains and offers all sorts of different hiking possibilities. One of the recommended places to visit is the Castle of Marble (Marmorslottet), where the water has formed formations and caves in the rock resulting in a unique and spectacular landscape. Another famous attraction not far from Mo i Rana is the Norwegian Scenic Route the Helgeland Coast. The route is over 400 km long and provides a wide range of attractions from steep mountains and narrow fjords to boating and cycling opportunities. When we visited the Helgeland Coast we only drove a small part of it, but even with rainy weather it was a beautiful road trip.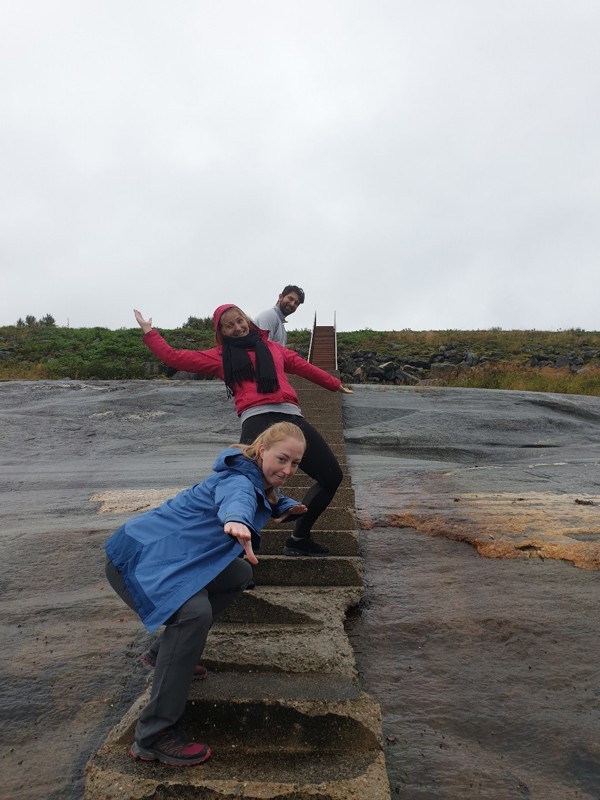 Road trip along the Helgeland Coast. A quick stop in Hellåga to walk the stairs down to the fjord.
One of the highlights of the year is the trainee gathering in August. This year we met in Kristiansand and it was a week full of work related and social activities. For example, we got presentations of exciting on-going projects within Elkem, a tour of Elkem Carbon Fiskaa, a boat trip and a five-course meal at the idyllic Boen Gård. This event marked the beginning of my second and last year as a trainee, and I am excited to see where I am headed next.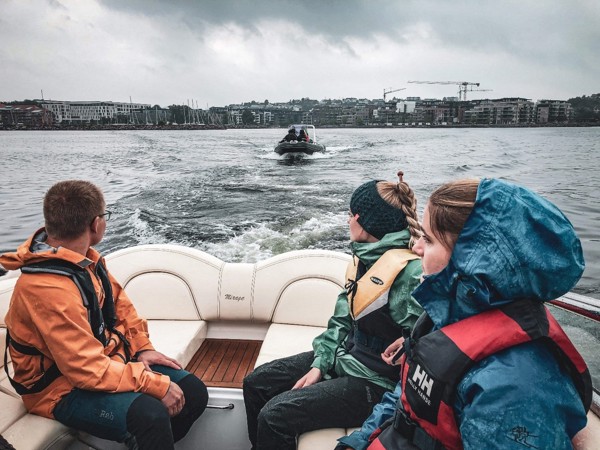 ​Boat trip outside Kristiansand during the trainee gathering. (Photo by Yanzhu