Design, smelters and karate
It has been ten months since I started as a trainee in Elkem and every day has been different from the days before! The shifts from student life, to work at a smelter in Hardanger, to having a home office and now to work at a smelter in Salten, Northern Norway have been huge and mostly fun.
Right after I started at Elkem Bjølvefossen they started to talk about relining one of the furnaces. With my limited knowledge of furnaces, I did not understand what that would mean for me and my life for the next months. Suddenly I was part of a big project with a lot of money and people in play, at least from a student's point of view. I got to use a lot of the things I had learned at university, to design and follow up on the production of parts that I had drawn. I also got the opportunity to follow up on the workers that installed some of the parts and solutions.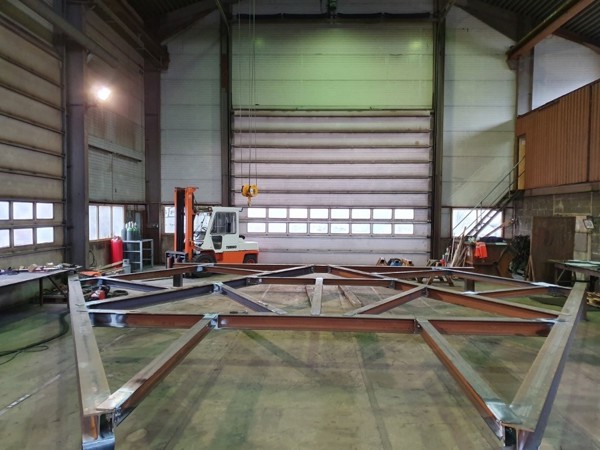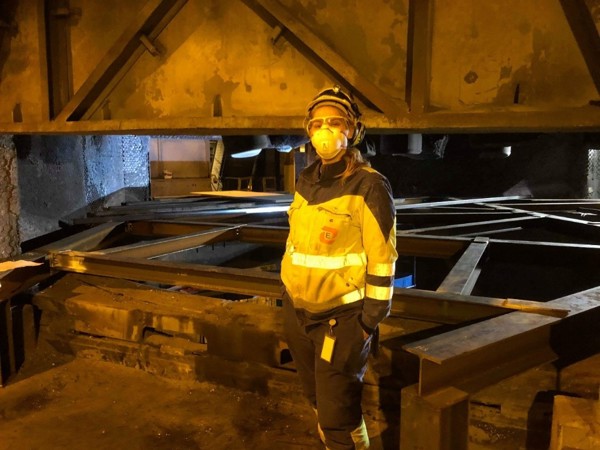 Figure 1 - One of the parts that I had drawn and followed up on the production.
This may sound scary and like a lot of responsibility to have as a newly graduate. But I was never the only one to have an eye one things, and I always had someone to ask about everything I was unsure about.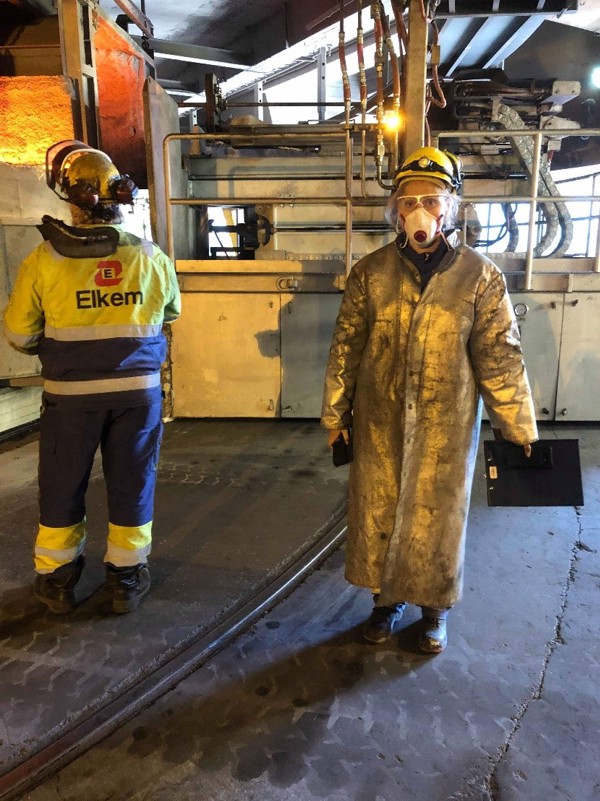 Figure 2 - Me having on the proper safety equipment before taking some measurements close to the furnace.
Working close to melted FeSi mean having to put on a lot of safety equipment and being careful. Environment, health and safety is always Elkem's number 1 priority.
Life as a trainee is not all about work, and me being an active social girl that really dislike rain I had to find something to do in my spare time. And in Øystese I found a karate club that was willing to take me in, even if I had never done any karate before. I even got a yellow belt before leaving Ålvik!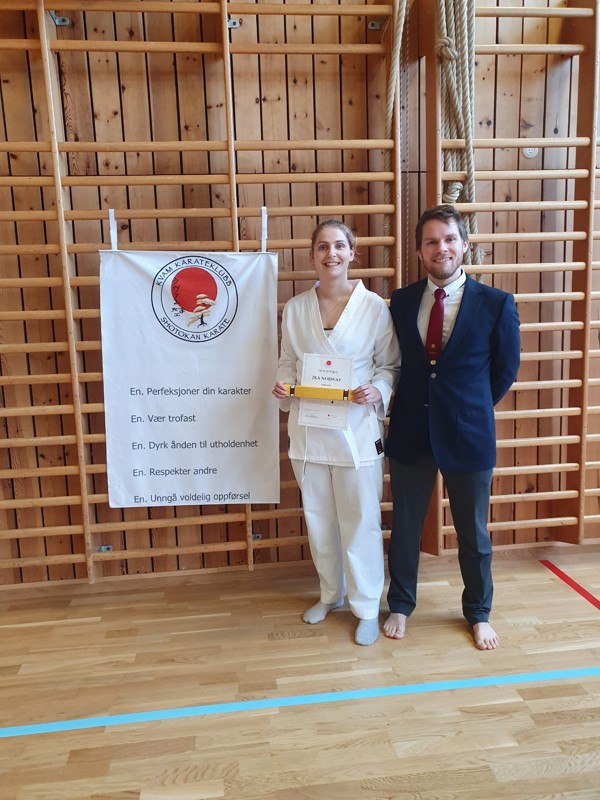 Figure 3 - Me and my sensei at Kvam Karate Klubb.
In the start of 2020 Bjølvefossen switched maintenance system, and I got to be involved in that too. I had some work changing both the setup of the maintenance system and the way workorders was followed up. I also taught people how to use the new system, which was meaningful and educational. And it gave me the chance to really get to know the technicians and the way they worked. Unluckily corona hit Norway, and I ended up with a home office for my last 3 weeks in Ålvik.
In the Easter I moved to Salten, and it was a climate shock. We went from going outside in shorts too not being able to drive to our new apartment cause the mountain crossing was closed due to snow and bad weather the day before. While we waited for the road to be cleared from snow, we fired up the grill and eat some sausages.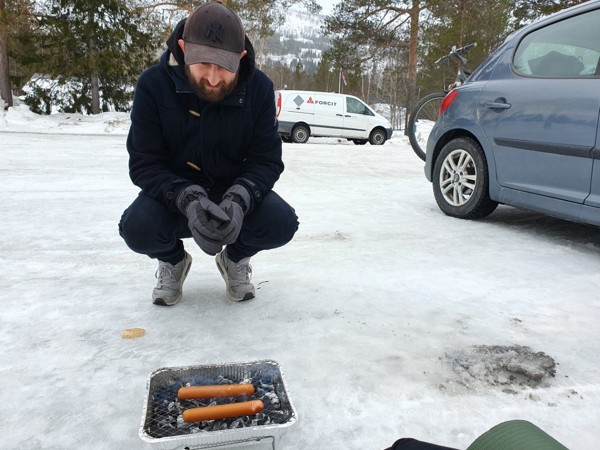 Figure 4 - My boyfriend waiting for the sausages and for the road to be cleared.
The first week and a half in Salten we were in quarantine, and my very friendly new colleagues had daily Teams coffee meetings with me! After the quarantine I was finally allowed to go to my new offices and meet my new colleagues. In the month I have been at Elkem Salten I have worked with critical process reporting and making datasets for the critical process reports my department delivers. I have facilitated RCA's and drawn sketches and technical drawings to improve equipment and access to equipment to preform maintenance and repairs.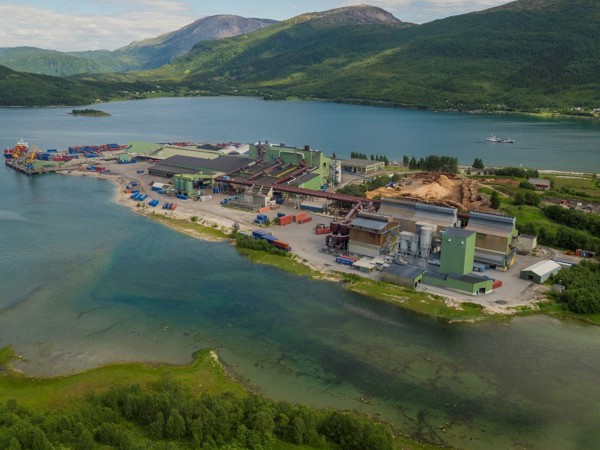 Figure 5 – Elkem Salten, my new second home! Photo: Fotograf Holst
I also have my own project here at Elkem Salten, that I have barely started. I hope too to be able to tell all about it in my next traineeblog!