Data-driven projects, cross-cultural collaboration and agile mindset
It has been 4 months since I started my career as a Trainee in Elkem. Here at Carbon Global in Kristiansand, I work in different roles on different types of projects, together with our colleagues from 5 Elkem Carbon plants in Brazil, China, Malaysia, Norway and South Africa. The COVID-19 pandemic has to a large degree limited my way of working to remote collaboration, which brings both challenges and opportunities for my projects, work mentalities and social skills.
In my first trainee rotation, I have been given the opportunity to work with several data-driven improvement projects initiated from Elkem Carbon Solutions. One of my main tasks is to support the smart data infrastructure application for the production process in 4 out of the 5 Elkem Carbon plants. This includes implementing the information system, testing, rolling out the solutions, training, maintenance, etc. The experience of working remotely with an international team from different countries and multiple time zones has so far been exciting, challenging and rewarding at the same time. Through close collaboration with our process and automation engineers, I have quickly gained a considerable amount of knowledge related to the production process, automation, IT and the best practices that have been developed from different plants. The travel restrictions and time difference have limited my daily communication with my international colleagues mainly through emails and 2-4 hours window of 'face-to-face' meetings from Teams. Working like this has improved my skills when it comes to allocating my time, prioritizing tasks, communicating efficiently and generally working smarter.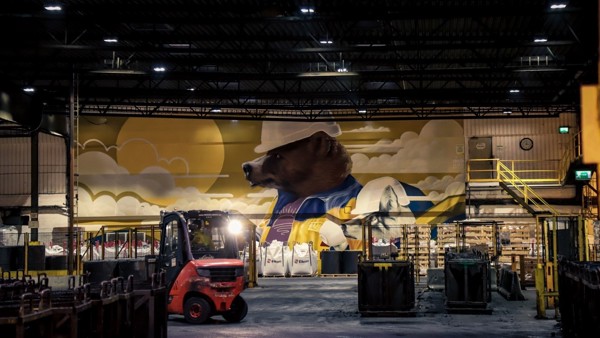 Figure 1. Giant mural at Elkem Carbon Fiskaa
As I work at Carbon Global together with a group of senior experts and managers, I have a lot of opportunities to see how experienced people work, ask questions, get constructive feedbacks and learn from the best. In the projects that I am involved in, I also work with young talented engineers such as former trainees who are now working in different roles in Elkem. Working on different projects that deal with various topics such as sensors, data, reports and furnaces has made me realize that people is the core of any improvement and accomplishment in an organization. Even though I am a fresh graduate trainee with almost zero work experience, my knowledge from school is recognized, my voice is heard, and my efforts are appreciated by my colleagues, no matter if they are useful or not (LOL). I therefore feel that as a young engineer, social skills such as teamwork, communication and compassion are equally important as professional knowledge and technical skills at work.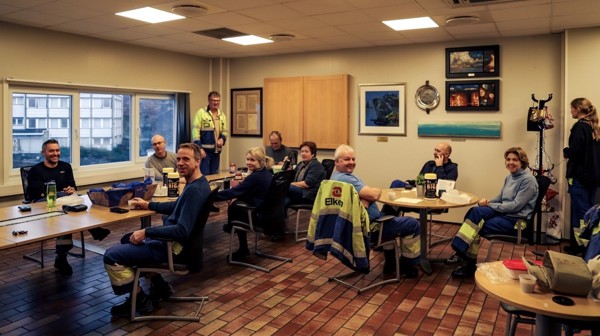 Figure 2. Waffle Friday at Elkem Carbon Fiskaa
Apart from working on the improvement projects in Carbon Solutions, I have been given the opportunity to participate in Elkem's Digital Academy, which is a series of online courses tailored for Elkem in relation to digitalization and advanced data analytics. Among the popular topics such as machine learning, AR/VR and robotics, I find that I benefit the most from the agile mindset. In short, agile is the ability to solve complex problems in a creative, adaptive and lean approach through cross-functional teams. I have been trying to learn and use more of this, both as a work mentality and a lifestyle. As shown in the picture below, I also practise physical agility by testing out the new conference treadmill installed at Elkem Fiskaa in Kristiansand.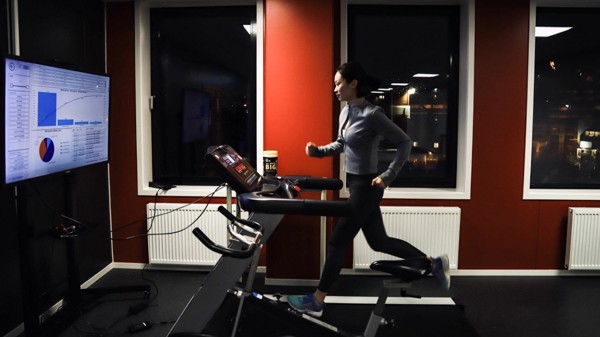 Figure 3. Work meeting on a treadmill, initiated by Elkem Digital Office
Being a trainee in Elkem Carbon Global for 4 months so far, I have experienced Elkem's core values – involvement, respect, precision and continuous improvement in my everyday work life. I enjoy working on different types of data-driven projects together with my colleagues all over the world and I like the feeling of being part of Elkem's digital transformation in this digital era. I hope our digital future will not only be shaped by the pandemic and home office, but also by new knowledge and insights gained from data and digital intelligence tools.
I look very much forward to the new tasks and challenges in the rest of my stay in Carbon Global, and I hope to meet even more of you in person in 2021. Happy new year! Godt nytt år! 新年快乐!