Although transitioning from being a full-time student to an employee can be challenging, the trainee program at Elkem has provided a great way to ease into it. Initially, the project I was given during my first rotation seemed challenging for someone with no prior practical experience in the field. However, I received great guidance and support from my colleagues, which made the learning curve manageable. As I approach the end of my first trainee rotation, it seems appropriate to reflect on what I have learned and experienced during the first seven months as a technical trainee in Elkem.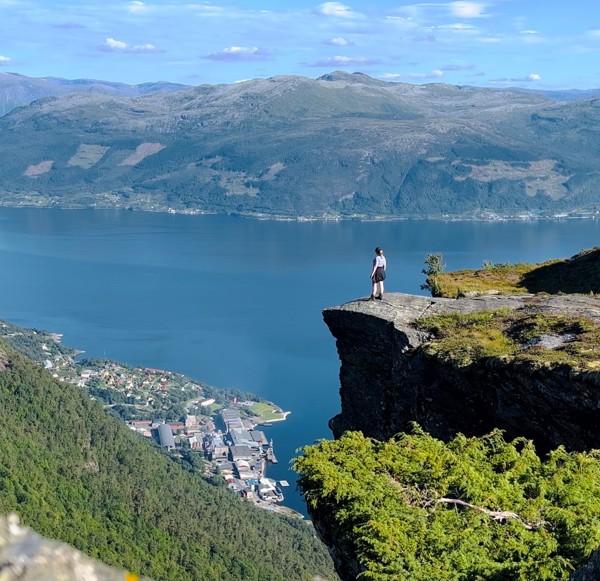 After the onboarding week in Kristiansand in August, where I met the other trainees, I moved to Hardanger to work at Elkem Bjølvefossen for my first trainee period. Elkem Bjølvefossen specializes in producing Ferrosilicon (FeSi) and Ferro Silicon Magnesium (FSM) alloys and is the world's largest producer of FSM. The plant is located in Ålvik, a small industrial village of around 500 people in western Norway. As someone accustomed to living in cities, I was both nervous and excited about living in such a small town. However, the experience has been entirely positive. The people here are very friendly and inclusive, and the natural surroundings are incredible. Now accustomed to a more slow-paced everyday life, I am almost more worried about moving back to the city!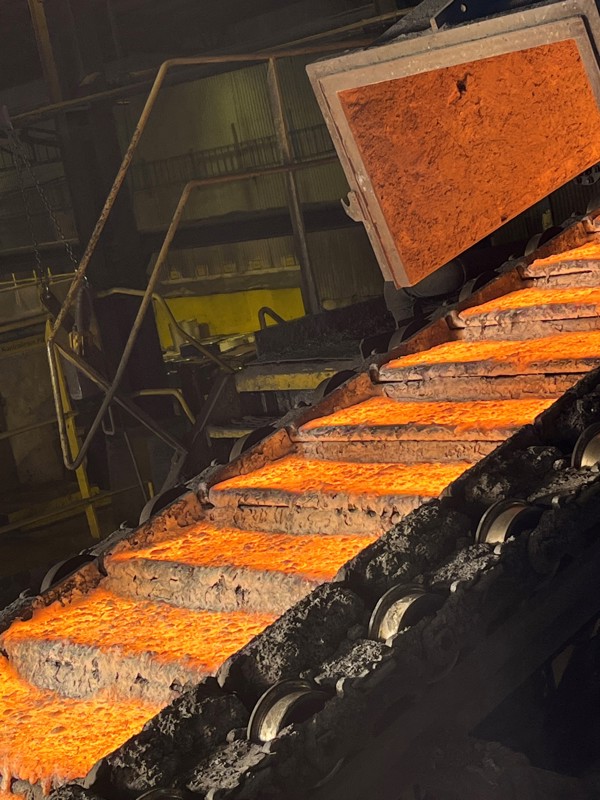 During my first few weeks at Bjølvefossen, I was given a tour of the smelting plant and spent time at each department to meet everyone and gain an understanding of the processes present at the plant. Afterwards, I joined the team at the FSM department, where I was to spend most of my time. My main project at Bjølvefossen was about improving the casting process of FSM. Specifically, my focus was on the application of mold wash to the casting belt, which is used to cool down the molten FSM in molds. Just like you grease a cake pan to make sure the cake doesn't stick, you also need to apply mold wash to the metal molds to make sure the cooled metal can easily be removed. I was tasked with finding a new method to apply the mold wash as thinly as possible, as the current application process is not precise and leads to a buildup of mold wash in the molds. This can affect the production and quality of FSM. Through this hands-on project, I gained valuable experience in planning, building, and maintaining systems. I also collaborated with other Elkem plants to share results and address similar issues.
As a trainee, one of the things I appreciate most is the opportunity to establish valuable contacts within the company. During my time at Elkem, I have been fortunate enough to connect with people from different plants and locations around the world. We recently traveled to our plant in Iceland to discuss common issues, and I was able to connect with experts in various fields who have been incredibly helpful in solving problems in my project. On top of that, visiting Iceland was an unforgettable experience, and I had a chance to explore the country during my downtime.
Besides working at Bjølvefossen, I have also looked for ways to be occupied during my free time. Initially, I was concerned about the limited activities available in such a small town, but my experience has been quite the opposite. In the fall, I enjoyed hiking in the mountains, and I never took the same route twice as there are so many options.
I also had the chance to volunteer at the local Ålvik Rock Festival in September. Later in the fall I attended the Hardanger Cider Festival, where I tasted a variety of ciders and other delicacies made from the region's apple orchards. When winter arrived, I swapped hiking for skiing and discovered that Hardanger offers incredible skiing opportunities just a 10-minute drive away. I even joined a climbing group and started learning to play a traditional Hardanger instrument, the diatonic button accordion. With so many options, there has never been a dull moment here.
| | |
| --- | --- |
| | |
As my time at Bjølvefossen comes to an end, I feel bittersweet. Overall, my first impression of the trainee program has been that it is a great way to gain valuable experience and knowledge in a supportive environment. I've had a great time living in Hardanger, and I am grateful for the connections and friendships I have made during my time here. My next rotation will be at Elkem Technology in Kristiansand, and I am excited to see what lies ahead.