Practice makes perfect: The case for 3D-printed surgical models in training and perioperative settings
3D-printed anatomical models could make surgery safer and quicker. With the latest advances in additive manufacturing and material science, patient-specific models can even be printed to improve preparations for complex procedures.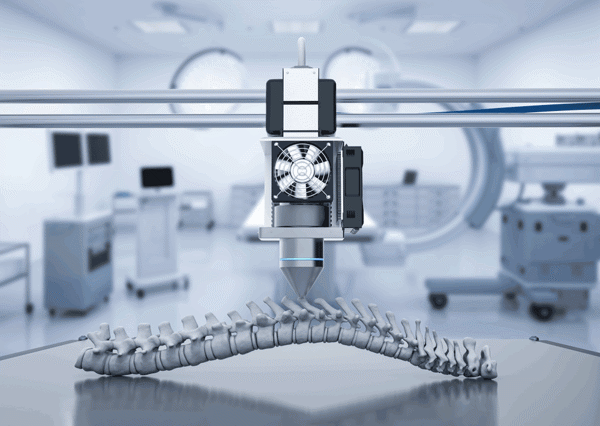 In an industry where the consequences of malpractice are severe, a high level of surgical training beyond textbooks, exam sheets and observation is essential for medical students. While cadaveric training is still in practice in many universities, tighter legislation around the use of human tissue, as well as a limited supply of cadavers, has created a need for new techniques.
Technological advances have provided a variety of options for simulating a real-life procedure, including the use of virtual reality, but many people argue that nothing beats hands-on experience.
In this environment, three-dimensional anatomical models have emerged as an important educational tool for trainee surgeons. Additive manufacturing, or 3D printing, has proved to be the perfect method of producing them.
"3D printing is allowing more precise mimicking of internal organs in comparison to traditional manufacturing modes," says Karsten Schlichter, global business development manager at Elkem Silicones.
The previous methods were typically casting, molding or machining methods. You could do casting or CNC machining, depending on if you're talking about hard or soft models, and then you assemble those different components into the final body part.
"With 3D printing, you can get much more precise shapes and forms corresponding to what we have in our bodies, especially internal organs. The timing with 3D printing is also much shorter because you don't need to make moulds for the different parts and then assemble those" continues Schlichter.
"If the mould is not correct, or if the definition is not sufficient, you have to redo it. Therefore, as an overall process, 3D printing is much faster."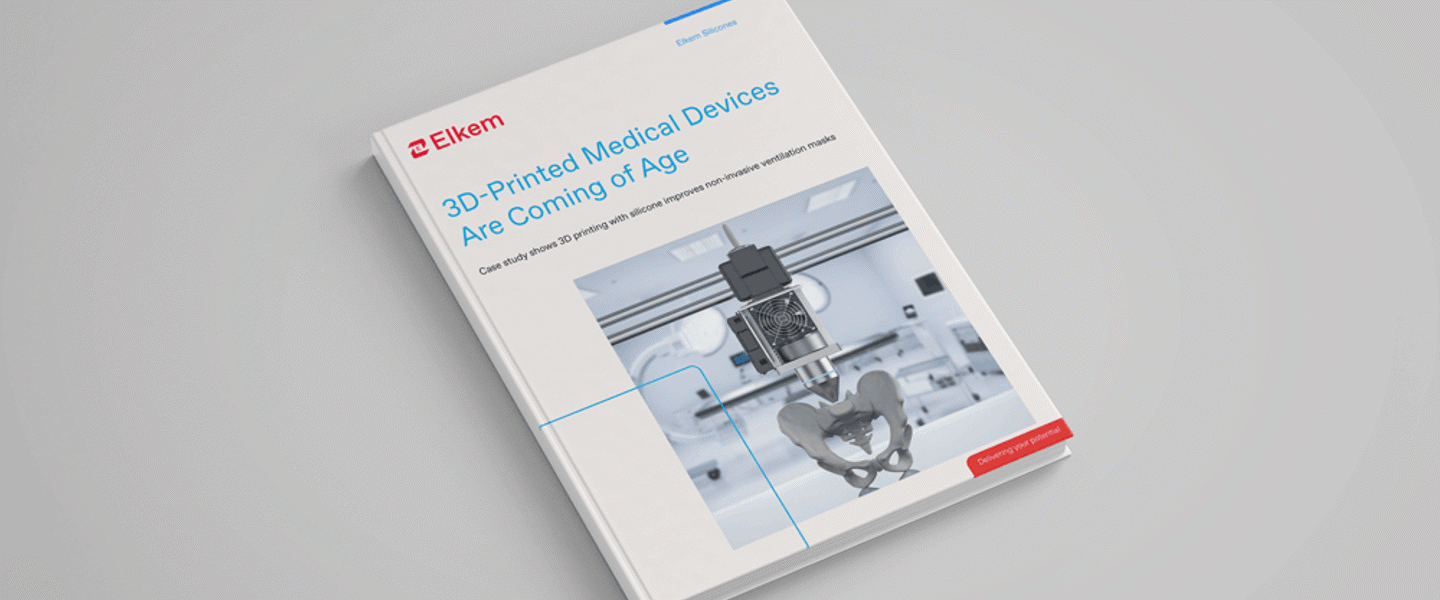 3D-Printed Medical Devices Are Coming of Age
Patient-specific models
Models are not only used in surgical schools. Qualified surgeons in the perioperative setting are starting to benefit from this method of visualising a specific patient's anatomy in 3D, helping them to diagnose conditions and prepare for complex procedures.
A recent study published by The Royal College of Surgeons of England reviewed feedback from 106 cases performed by 63 surgeons who used 3D-printed models in this perioperative approach.
The models were associated with benefits in all areas, including preoperative planning (92.4% reported benefits), economic savings due to equipment selection (54.4%), reduced surgical time (41.5%) and surgeon-to-surgeon communication (92.6%).
Overall, 92.5% of the surgeons believed the 3D model was a better method for diagnosis and surgical planning than traditional 2D techniques. This led the researchers to conclude that 3D-printed models could become the standard for unusual and complex surgical cases in the future.
The beauty of producing these models through additive manufacturing is that, unlike alternative methods, 3D printing enables the production of personalised, patient-specific models with ease and efficiency.
This possibility is helped by the strong presence of digital technologies in healthcare systems today. In the US, for example, more than 80 million computerised tomography (CT) scans are performed each year.
"When we think about CT scans and the DICOM (digital imaging and communications in medicine) workflow, our hospitals already have the digital backbone for 3D-printed patient models" says Schlichter.
Once a digital image of the affected organ has been obtained, various processes are used to print the model, including extrusion and photopolymer techniques. Multiple materials and colours help surgeons distinguish between the separate features of complex anatomical models and create the right tactile properties for each.
Meanwhile, when it comes to the choice of material, silicone elastomers, gels and fluids have become popular options. This is unsurprising given the versatile material's long list of applications in the medical device sector.
"With silicone, we can combine an outer shape with an infill of gel or fluid in order to mimic the behaviour of that specific body part," says Schlichter. "This idea is to allow the surgeon or doctor to better understand that body part through a touch and feel approach, so it is important to make sure the model is really mimicking the organ to the best of its ability."
Striking the balance
Passionate about the potential of 3D printing in this field, Elkem has developed a range of silicone products specifically tailored for additive manufacturing. As one of the world's leading silicone suppliers, Elkem has already developed an expansive portfolio of silicone formulations for every industry going. The challenge was to make the materials 'printable' by adapting their formulation to the additive manufacturing equipment.
While material science powers all of this, Elkem is well aware that it isn't chemistry that the customer is buying.
"The chemistry behind our products is not the essence for the customer. For them, what matters is that they have the right material for the part they want to produce. If somebody needs to produce a kidney or a lung model, the properties needed for those parts might be totally different," says Schlichter.
"We have to find the right equation between chemistry, the manufacturing equipment and the final application in order to have the right solutions for our customers."
To learn more about the benefits of 3D printing in the medical device industry, download the whitepaper and case study below.