Elkem around the world: Xinghuo, China
Kun Cheng, plant manager for Elkem Silicones Xinghuo, joined the company 2 years ago. He was previously assistant to Larry Zhang, Senior Vice President for Elkem's Silicones division, and joined Elkem because of his interest in the silicones industry.
Elkem around the world
05.09.2022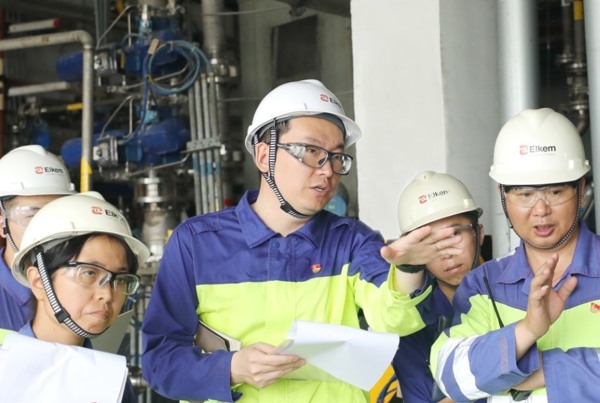 In a developing industry with a bright future and a close connect to people's daily life, Cheng believes in connecting his personal growth and development.
When asked about his favourite features of the role as plant manager, he says that he likes to challenge himself and put great effort into achieving targets. As a plant manager in the Silicones division, Cheng mentions the importance of ensuring a stable and sustainable operational and general development.
"I have always wanted to be a coach, work together with a team, learn from them and develop good team members."
Elkem's Xinghuo plant was founded in 1968, and is a major manufacturer of chemical materials. With more than 50 years of development, the plant joined China National Bluestar (Group) Co., Ltd. in 1996 and Elkem in June 2017. The plant is located in Xinghuo Industrial Park in Yongxiu County, Jiangxi Province, adjacent to Beijing Kowloon Railway and Nanchang-Jiujiang Expressway.
With over 1648 employees, the site is the leading integrated silicones provider in China. It has a manufacturing capacity of 500kt per year of silicone monomer, and the production of 120kt per year of downstream products.
Xinghuo, along with the Roussillon plant in France, are the major industrial base producing intermediates to supply upstream materials to its downstream production sites worldwide which are closer to customers.
With more than 600 different products and 80 product series, the Xinghuo plant has established comprehensive product standards and provides various products from upstream silicone materials to downstream applications. This includes HMDZ & HMDS, siloxane, gum, vinyl oil, OH polymers, amino oil, PDMS, sealants, High Consistency Rubber (HCR), Liquid Silicones Rubber (LSR), MH Sil fluid, emulsions and other silicone products.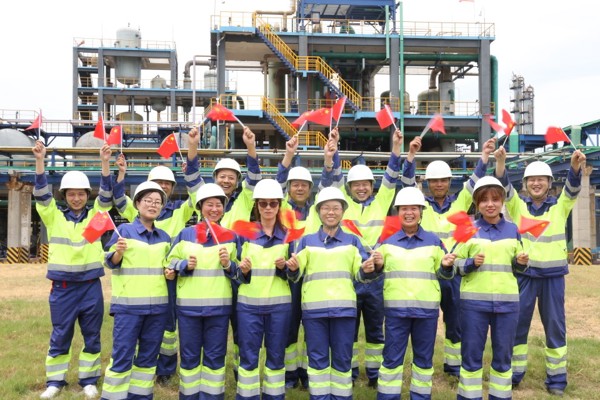 Safety First, Environment First, Quality First
Being the plant manager of the leading integrated silicones provider in China, does not come without challenges. Cheng mentions keeping an overview and being familiar with all the different aspects of the plant, as a key challenge. This includes the workload of the plant and making good decisions for the daily work for all of our colleagues. Due to the global economic situation, current wars and the Covid pandemic, Xinghuo is facing a lot of change, a challenge both internally and externally.
When asked about the main challenges of the Xinghuo plant, Cheng emphasizes two things; Firstly, the Chinese government has initiated an ambitious target to achieve their carbon reduction target. At the same time, demand for silicones is increasing rapidly and the balance between demand and supply will likely be a "hot topic" for the next years.
Secondly, Cheng mentions the governments strict environmental requirements regarding waste gas and wastewater amongst others. China is an advanced producer, and Elkem has high EHS standards, so the plant need to meet strict sustainability requirements. Elkem Silicones Xinghuo has set up a "Safety First, Environment First, Quality First" approach, building an intelligent and green plan.
To reduce the plants environmental impact and to keep up and further develop good sustainability standard, Cheng is focused on critical produce management to reduce waste. Xinghuo is also working on advanced water- and gas treatment procedures.
"The plant is beautiful, positive and with active employees. The plant is an arena for transparency, power and full of energy to self-develop"
Cheng values a good relationship with the local community, the employees and families living in the central of the county. The employees have competitive salaries and many of them are active to participate and join the local community activities and contribute. Cheng mentions larger submission of tax to the government as a way of contributing in a positive way, which has resulted in respect from the local community.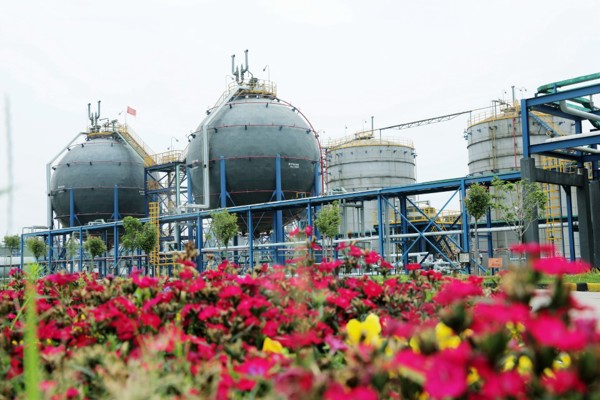 Treating each other like brothers and sisters
Cheng describes Xinghuo as an outstanding company in the local community, thanks to the positive culture, The Elkem Business System (EBS), competitive salaries, and all their employees. The spirit of EBS empower the employees to value transparency, respect, problem solving and team work. "I trust the EBS to ensure motivated employees, treating each other like brothers and sisters", Cheng says.
Elkem Silicones Xinghuo has had a strong overall development during the past 5 years. As a new leader, Kun Cheng wants to maintain these good values and standards to ensure stable operations, sustainable development and highly motivated employees. Cheng and the Xinghuo team have ambitions to further develop and explore downstream project, as well as ensuring that the plant keeps its leadership position. Long term, Cheng hopes that Xinghuo will be the leader of the silicones industry globally.