Elkem around the world: Saint-Fons, France
Meet the plant manager who knows that achieving success means more than just hard work - it also means finding the right balance.
Elkem around the world
21.03.2023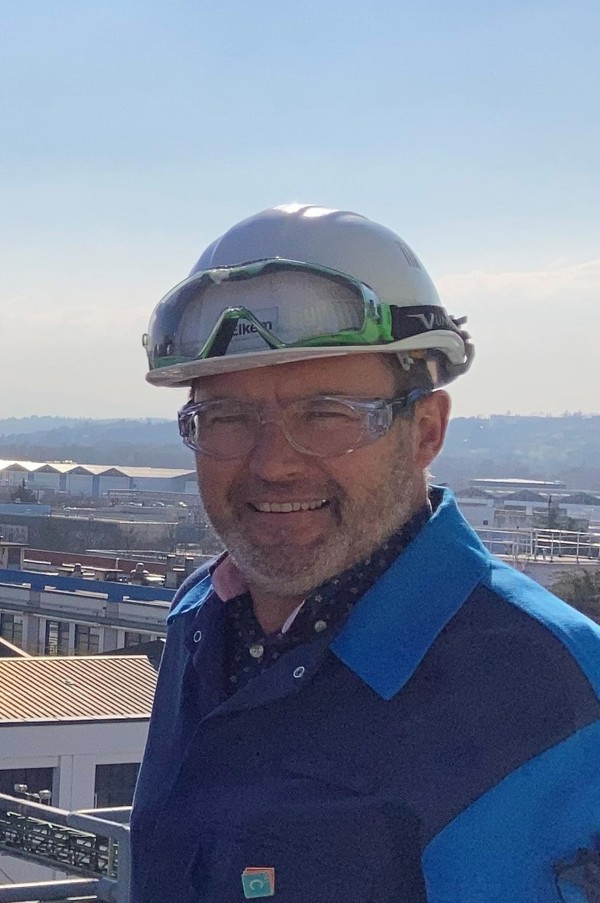 Saint-Fons is Elkem's largest silicone production site outside of China. Plant manager Sebastien Sterin has been working at the Saint-Fons plant for the past 24 years and has seen it go through significant changes during his tenure. From working as an engineer in the R&D department to becoming the plant manager in 2018, Sterin has been a part of the plant's transformation from Rhodia Silicones to Elkem Silicones.
The Saint-Fons plant supplies a wide range of end markets such as textile, automotive, construction, medical, cosmetics, and health care. There are 40 different production lines on the site. It receives key raw materials from one of Elkem's two upstream sites within the Silicones division. These raw materials along with other raw materials from external suppliers go through a multiple-step transformation with batch and continuous process. Through chemical reactions and formulations, raw materials are transformed into a wide range of finished goods such as sealants for the construction sector, formulation to produce airbags for automotive application, and emulsion for the cooking paper and label market, to name a few. The plant also produces key intermediate raw materials to other Elkem facilities around the world.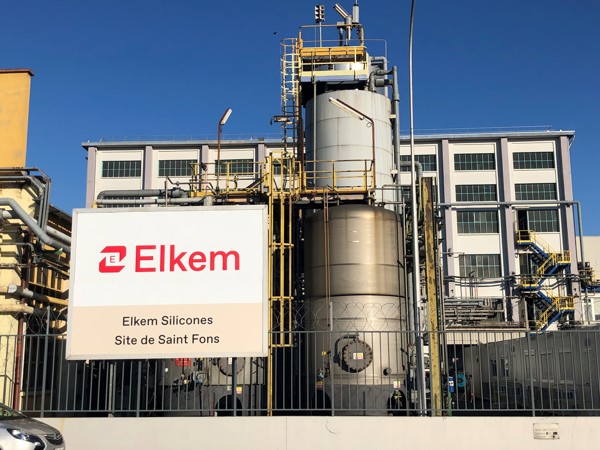 Positive changes with EBS
Sterin discovered the world of manufacturing when he rotated to a new role after 6 years as an R&D engineer at lab scale and became responsible for the industrialization of new silicone elastomers at the Saint-Fons plant. A few years later, Rhodia became a China National Bluestar company. Not long after, Bluestar Silicones merged with Elkem to strengthen its position in the silicon value chain, and several industrial projects in Saint-Fons were launched. Still, the radical change at the plant was not the new activity – it was the new methodology and culture that followed, called Elkem Business System – EBS. "The main shift when we moved to the Elkem perimeter was the deployment of the EBS culture. This clearly had a positive impact on the culture as it provided us with a structured methodology and tools to develop our employees and in turn improve customer satisfaction and reduce waste. EBS allows us to combine innovation with continuous improvement" Sterin says.
EBS has also instilled a culture of continuous improvement at the plant. When asked about how they foster innovation at the site, Sterin explains that the team and himself supports various initiatives coming from all the plant's units and dedicate investments to support new ideas. One of these initiatives recently lead to complete digitalization of the work order flow in maintenance. Previously, they manually handled this process, but because of the digitalization, the paper waste and paper management has now been reduced significantly. The next step is to enable the monitoring of the maintenance cost in real time.
Balancing work and life outside the plant
As a plant manager, Sterin's responsibility is to coordinate and optimize daily operations but also to prepare the plant for mid-term and long-term challenges. Far reaching responsibilities increases the importance of maintaining a healthy work-life balance. Sterin is clearly passionate about his work but attributes some of his success over a long career to finding ways to unwind. Mountain biking, downhill skiing, ski touring, and cooking are just a few examples of activities that Sterin finds time to enjoy outside of his role as a plant manager. "You cannot achieve good results if you work every hour and every day of the year" Sterin states, while also emphasizing the importance of family.
Safety and environmental sustainability
Sterin's main priorities in his role as a plant manager is to develop people and create and manage a safe environment, "first of all for our own employees but also for our neighbors". "My responsibility above all, is ensuring that my colleagues are safe from the moment they arrive to the second they leave and make it home safely" Sterin emphasizes. Moreover, Elkem Saint-Fons is continuously working to comply with new regulations in the industry.
When asked about his goals for the Saint-Fons site, Sterin stated that he would like to see it grow and prepare it for future trends while considering the reality of the environmental changes. They are currently working on minimizing the plant's CO₂ footprint as well as water and gas effluent. Longer-term, Sterin states that "we have to reduce consumption of natural resources of the plant, imagine its future and prepare it to operate in this environment".
Customer centricity
In order to take care of the customers' interests while operating responsibly as a part of the local community, it is important for Sterin to stay up to date on new advancements and key changes in the industry. Fortunately, Saint-Fons is located in Lyon's "Chemical Valley" creating a strong professional network that allows the various plants to discuss relevant challenges within the community. Sterin also points to the national association called "France Chimie", a forum where the chemical industry players support each other and find the best solutions to their challenges, where he is a member of the regional administration council.
Customer centricity is at the very core of Elkem's operations. To continuously improve in this area, Saint-Fons has initiated "Quality Days" where employees from all areas of the plant join forces to share their key objectives, identify areas of improvement and collaborate on how they together can achieve the best product quality to "reinforce the link between the customer and plant activities" and increase customer satisfaction. "We are not producing silicone just to produce; we produce to satisfy our customers" Sterin says.
Community outreach
Maintaining a continuous dialogue and close ties with the local community we live and work in is critical. Regular meetings are held to reinforce the understanding of mutual expectations as well as collaborations between Elkem and key stakeholders. As an example, Elkem recently started supporting a participatory tree-planting initiative of the city of Saint-Fons, France leading to the plantation of a new country hedge gathering 120 new young trees.
Memorable moments
Sterin has had many memorable moments during his time at the Saint-Fons plant. He particularly recalls a meeting with Larry Zhang, the senior vice president for Elkem's Silicones division, and his team in September 2022. The delegation took part in a field visit covering the site's key workshops, recent finalized investments, and ongoing investment projects. Saint-Fons has not had these site visits since before COVID and Zhang acknowledged the significant improvements that have been made at the plant over the recent years. Sterin pointed out that this was not only a great recognition for the team, but also an encouragement to continue the progress and sustainable development of the site.