Elkem around the world: Caronno, Italy
Meet Elisabetta Banfi, general manager at Elkem's Caronno plant with substantial experience in finance.
Elkem around the world
22.09.2023
Upon joining Elkem in 2019 as a Finance Manager, Elisabetta Banfi brought valuable expertise gained from her extensive finance background, encompassing 20 years' experience in multinational environments.
After one and a half year at Elkem, Elisabetta was promoted to General Manager. Elisabetta originally chose to work at Elkem because it gave her the opportunity to leverage her background. She is experienced in leading process improvements, operational excellence, and cost basis optimization within a challenging and multinational manufacturing environment. When asked about her favorite parts of the role as plant manager, Elisabetta says that she enjoys all aspects of manufacturing, especially the Lean and continuous improvement methodologies that form the foundation of Elkem Business System (EBS).
As part of the Silicones EMEA Region Operations Leadership team, Elisabetta is responsible for ensuring that Elkem's Caronno plant delivers upon a defined set of goals through the deployment of clear action plans. As a leader, Elisabetta attributes success to effective teamwork, providing the team with the resources they need, and encouraging the employees to take ownership of their tasks.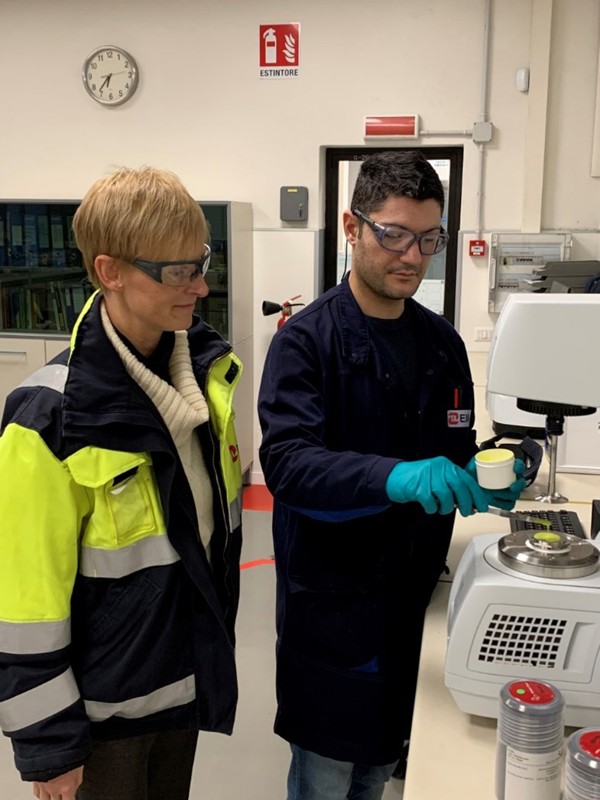 Safety first
Being a plant manager naturally comes with a lot of responsibility. According to Elisabetta, her key responsibility being the plant manager at Caronno, is to guide the team's efforts in enhancing operational excellence by improving production optimization and non-production processes while ensuring product quality and maintaining a safe working environment. The plant manager emphasizes the importance of safety. "At the end of the day, we put safety first and my main priority is to keep our staff safe and do all that we can to prevent injuries", Elisabetta states.
Local community
The plant has a great relationship with its local community. When asked about local initiatives, Elisabetta mentions their cooperation with a local foundation that promotes, supports, and protects solidarity initiatives for disadvantaged groups, with particular attention towards mental and physical disabilities. She also adds that they have had no reported environmental incidents or challenges with the local community.
Specialization in Formulated Applications
Elkem's Caronno production site was founded in 1969, and today the team consists of 73 employees. The plant is in Caronno Pertusella, Italy, a town in between Milan and Varese, near the famously beautiful Lake Como. The plant is strategically located in relation to the commercial route of Northern Italy. The site is today the head office of the Italian Elkem subsidiary, which is the home of RTV and Rubber production.
When asked to describe the plant, Elisabetta starts by mentioning its diverse workforce. She also adds that the plant plays an important role in the growth of the Specialty Formulated Solution and Rubber business and that they aim to grow in line with their 5-year strategy. Moreover, Elisabetta expresses pride in the plant's reputation in the Specialty segment where Caronno excels due in part to the Formulated Applications R&D Technical Service Laboratory, which acts as a strong bridge between the customer's final application and product formulation.
Caronno is often selected as primary site for scale up of new products and complex technologies related to innovative specialty materials. The technical team consists of people with experience from other global scale chemical businesses bringing with them a solid scientific and technological background that can be reapplied in silicones, delivering custom technological solutions in innovative fields like Infusion Molding (which uses spray-processes silicones).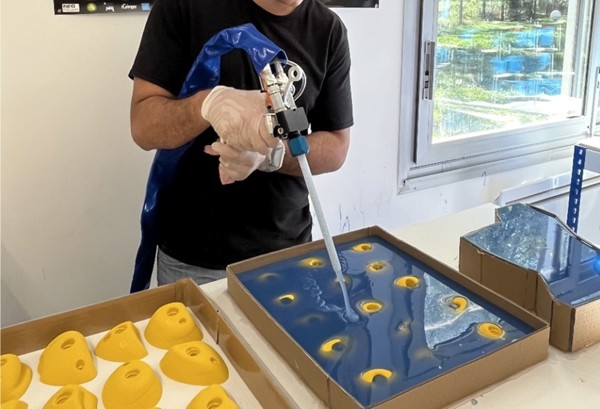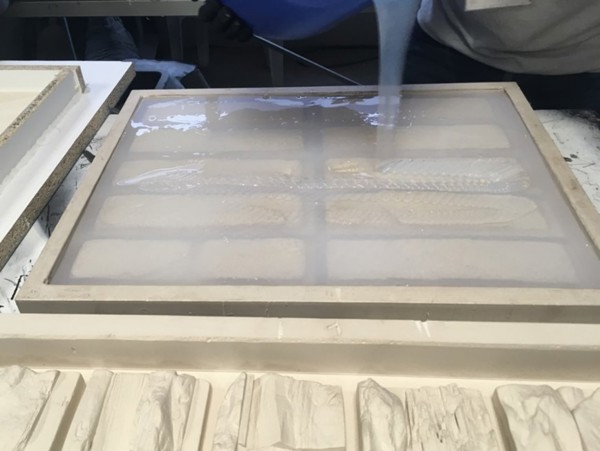 The cleanroom on site also enables production and packaging of Formulated Application material for the medical market, such as Skin Adhesives. Moreover, Caronno's extensive experience in the production and scale up of Silicone Foam, establishes it as the preferred site for the scale up and production of various EV Foams.
Going forward, the plant manager's strategic direction and ambition for Caronno is to grow its position as a leader within specialization in the Formulated Application market. This includes leveraging their cleanroom for new business opportunities in specialties and empowering people through EBS and Lean manufacturing.