Elkem around the world: Akranes, Iceland
Plant manager at Elkem Iceland Álfheiður Ágústsdóttir, joined Elkem in 2006 as a summer relief. At the time she lived in the town Akranes, around 40 kilometers north of the capital Reykjavik, where Elkem Iceland is located.
Elkem around the world
24.11.2022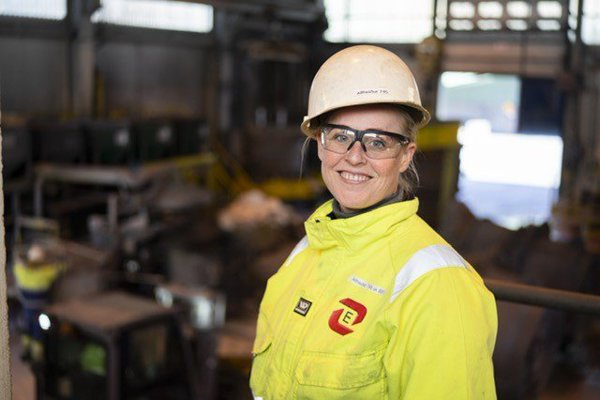 Ágústsdóttir was looking for a summer job before starting her studies at the university and applied for 2 different positions. She was hired as an operator and was only 3 weeks into her job in Elkem when she was requested to also work in the office. Since Alfheidur was willing and capable to do so, this resulted in Ágústsdóttir both working in the office and in the plant operations. During her first winter as an Elkem employee she worked with school at the plant and assisted by replacing the finance team during summer and winter breaks, until she graduated with a degree in business. Later on she completed a master degree within auditing and accounting and was asked to stay another year in Elkem. With this quite unusual beginning and ever since, her career in Elkem has according to her, been very interesting and still is till this day.
When asked about her favorite parts of the role as a plant manager, Ágústsdóttir mentions the fun of working in production and being close to where the processes are happening. "The most enjoyable part of my role as a plant manager is to see my team succeed in difficult challenges, rise up to the occasion and exceed everyone's expectations", Ágústsdóttir adds. Being present and making sure her team is feeling supported is an important priority for her. She is committed to ensure that her team is feeling protected and supported by her as their plant manager. Ágústsdóttir mentions understanding day to day challenges, what the employees are dealing with, but at the same time not taking over or stepping in too early, as delicate and an important balancing act in her position. Instead of taking over her employee's challenges, she wants to coach, facilitate and support them.
As a plant manager at Elkem Iceland, Ágústsdóttir faces two main challenges. Her primary concerns are regarding problems in the operations, such as a soft break or an injury. These are challenging issues that affect the team and the atmosphere of the plant greatly. The production mirrors the mood at the plant - meaning that production is going well when the teams' spirit is good. Another challenge is the fact that Ágústsdóttir lives in the community where most of her employees also live. "I think this is a healthy challenge, to make decisions that allow me to meet satisfied and happy employees at the grocery store, on our children's football games and schools, etc." she finishes.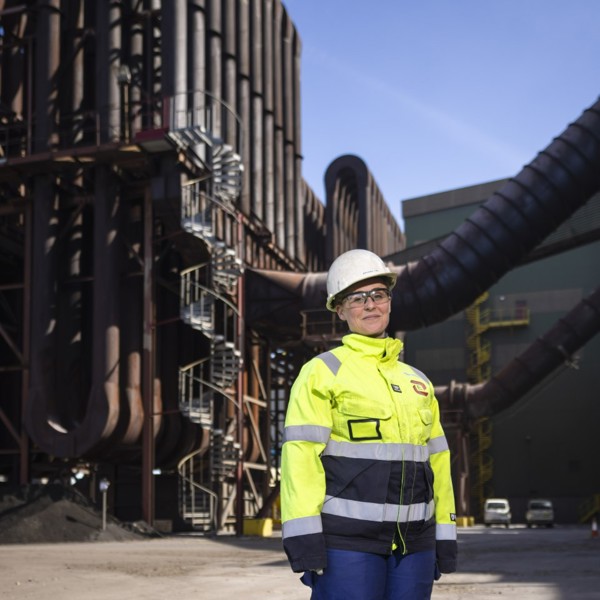 The biggest exporter from Iceland to Japan
Elkem Iceland (former Icelandic Alloys ltd.) was established on April 28th 1975 by the Icelandic government in cooperation with the American company Union Carbide. In 1976 Union Carbide withdrew from the plant and Elkem took their ownership share. The Japanese company Sumitomo Corporation became a shareholder in 1984, and then Elkem acquired all shares of the plant in 2003.The construction of the plant started in 1977 and the first furnace became operational in 1979. The second furnace was put into operation in 1980 and the third furnace came on-line in 1999. Today Elkem Iceland is the second largest ferrosilicon plant in the world.
The main products of Elkem Iceland are FeSi 65 and 75 (ferrosilicon). The majority of the production is high purity and low carbon. FeSi is either used for refining of steel or as an ingredient to reach predetermined qualities. It is one of the elementary raw materials for the steel industry. Elkem Iceland has always produced standard FeSi, but in recent years, the plant has expanded its' portfolio of speciality FeSi to meet increased market demand for such products. Today Elkem Iceland is the biggest exporter from Iceland to Japan. The plant also supplies to the European and American markets.
Operating a ferrosilicon plant presents challenges related to the equipment. Even with a strong and capable work force, the plant is somewhat outdated and underinvested in. Ágústsdóttir says that they need to step up when it comes to investments, and that those are now in the pipeline. Another challenge, but also an opportunity, is that the plant is yet to set up an energy recovery system and they are also looking into carbon capture and utilization technologies.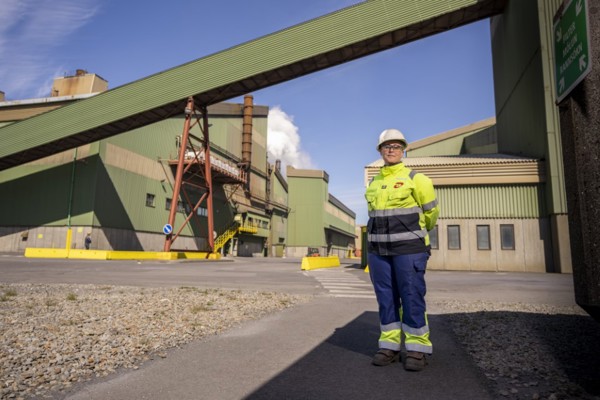 "I always say that it is the most beautiful ferrosilicon plant in the world, and I think I am right."
Elkem Iceland is a place where family comes together. Two thirds of the employees have worked there for over 10 years, with 30 of them close to 40 years. "A long turnover and high retention of staff creates a very positive atmosphere. People enjoy being here, laughing and smiling every day", Ágústsdóttir says.
When it comes to interacting with the local community around the plant, they try to be quite visible. Ágústsdóttir tells that Elkem Iceland is a special supporter of the women's master league in soccer, a role they came into about 1,5 years ago. They want to support the local community in as many positive ways a possible and try to support several other local initiatives such as children's sports and other activities. The Elkem Iceland team also stays in close touch with the local political parties that are in charge of the towns of Iceland. This includes participating in discussions regarding development and interconnections between the parties. A program they are running in collaboration with the parties is about the industry park Elkem Iceland is located in. The project consists of working together with them to optimize and develop the setup, changes and utilization of the area.
The plant has so far had few difficult issues with the local community. Ágústsdóttir says that there will always be topics of disagreement, such as Iceland's national initiatives regarding power in the future. Other than that major issue, she says that they have a good cooperation with the authorities.
Utilization
One of the specific measures Elkem Iceland takes in order to reduce the plants environmental impact and to keep up and further develop good sustainability standard, is to utilize the energy that is now heating up Akranes. Other projects are related to CO₂, such as trying to increase the BOC in the furnaces and secondly capture and either store or utilize it in the future. The impact from the current state that the plant is in, is approximately 700 000 tons of CO₂. If you move it into utilization, it can be 1 million tons. Ágústsdóttir thinks that in this area there is a huge opportunity to reach great results, but she also wants to focus on recycling and utilization of bi-products. Other priorities are keeping the surroundings of the plant as clean as possible to affect their neighbors as little as possible and continuously improving on a clean working environment. Ágústsdóttir also mentions the importance of good air quality and an effective suction system in the furnace hall.
The plant has been working on a lot of interesting projects, such as utilization of raw materials. They for example use recycled wood from dumping sites to reduce the use of imported products. They also have been working on bracketing projects, getting finds into shape for utilization in furnaces. This approach developed in Iceland has been adapted throughout the Elkem Group, and they take great pride in that.
Elkem Iceland is an attractive employer thanks to the good working environment, fun tasks, fair salaries, and opportunities to grow. When asked about motivating her employees, Ágústsdóttir says that it is about "the everyday work environment, how I support them, communicate with them and how I support my managers in supporting their teams. Another important motivational factor is rewards and communication. Our employees want to know what is going on and are interested in their company. There is not a simple answer on how to motivate employees. You need to make sure that they have all the necessary equipment to do their job, so that they feel cared for and so fourth", she adds.
Álfheiður Ágústsdóttir´s vision for Elkem Iceland is that they continue to establish themselves as a true specialty producer of high purity silicon. This includes fully utilizing the assets of the plant. She also has ambitions to produce energy from approximately 1/3 of what they are consuming. Another important goal is to capture and store all of the plant's CO₂ with close to 100% bio.