Digital communication: Responsible manufacturing of materials to smartphone applications
If you have a smartphone, chances are high that you surround yourself with Elkem's products every single day. As a material solution provider to smartphones, Elkem takes its share of the responsibility for sustainable production seriously.
Digital Communications
23.11.2022
Approximately 1.38 billion smartphones were sold to end users worldwide in 2020, representing a significant increase from the 680 million units sold in 2012.
Smartphones, also fitting the description as pocket-sized personal computers, have revolutionised society and allowed the world to be digitally connected. A smartphone can provide a link to the world from almost anywhere on the planet.
On the positive side, mobile phones and other tools that enable digital communication, have had tremendous impact on education and the economy, while also helping relatives keep in touch with faraway friends and family, and in the loop on latest news and information.
Facilitating sustainable demand growth
With current outlooks of increasing demand for smartphones, it is however necessary that both the production process and production of materials take place in a sustainable way and that recycling is realised as far as possible.
To make sure that smartphones really are smart, also from a sustainability perspective, depends on in part a responsible supply chain of manufacturers.
Sustainable production is already key for phone producers, recognising that we face many challenges to transition materials to recycled and renewable sources.
Circular economy and environmentally conscious policies have already embedded in smartphone producers' business models, including excellent charging efficiency, use of bio plastic, renewed plastic and paper – and limiting plastic in packaging.
Need for sustainable sourcing
As a supplier of materials for smartphones, Elkem takes its share of this responsibility very seriously, this goes for our own production and sourcing – both being strategic priorities for Elkem.
The group sources raw materials, capital goods and services for its operations around the world, amounting to a total procurement spend of approximately NOK 16 billion per year, covering supplies of raw materials, energy, goods, services and logistics.
"Responsible sourcing means looking at what we procure beyond the more traditional aspects such as cost, quality and delivery time. Elkem is committed to consider ethics, labour rights, social and environmental issues when sourcing products and services across all procurement categories and across all operations", says Anders Malvik, VP Corporate Supply Chain in Elkem.
As an initiative to further strengthen supplier due diligence and screening, Elkem plans to implement a new global supplier management system and process for supplier prequalification in 2021.
Minimising emissions from production
Once the sourcing has been completed, it is essential that the production of the materials also takes place in a sustainable manner.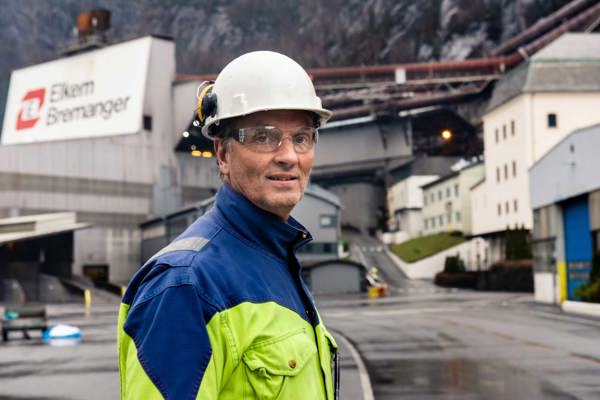 Elkem's speciality silicon product, Silgrain®, is an example of a unique high-purity silicon that is used in the production of microchips and other electronic components.
Silgrain is produced at Elkem's Bremanger plant in the Western part of Norway, and since the product is so widespread in the technology sector, estimates show that there is approximately 3 grams of Silgrain in every single smartphone in the world.
"Everyone who has a smartphone deals with Elkem's products every single day", says Arne Werge-Olsen, plant manager at Elkem Bremanger.
The production process for Silgrain is mainly based on quartz and renewable energy that through a high-temperature melting process in the furnaces results in silicon of approximately 92% purity.
The silicon is then further processed into Silgrain – a high purity silicon product, which can be used in electronics and solar cells.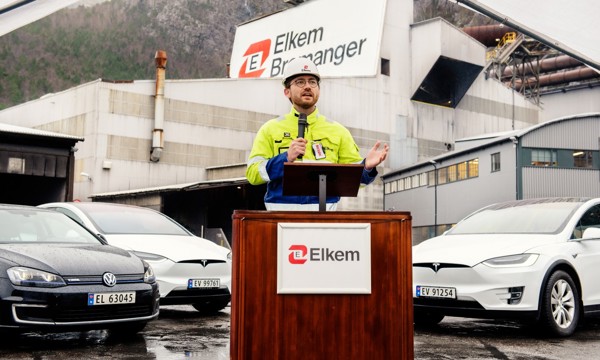 Renewable energy and quartz as input factors in this energy-intensive process is a good starting point for sustainable production of electronics.
"Elkem Bremanger is a world-leading supplier that contributes to the production of a bunch of important products and materials. These are materials and products that are needed by most of us, be it in the manufacturing of cars or cell phones. These are products that can become more important in the green transition in the time to come", said Sveinung Rotevatn (V), minister of climate and environment during the opening of re-furbished furnace 5 in March 2020.